Contest Info
2014JN – 2015.5.3-4
Contest Name: 2014 Japan National Yo-Yo Contest (2014JN)
Date: May 3-4, 2014
Place: Belle Salle Akihabara in Tokyo
Access
5-minute walk from Akihabara Station (one of main Yamanote-Line stations).
Official Live Stream on NICONICO Live


On May 4th, we will broadcast the entire event on Niconico Live as one of their Official Live Programs. People in Japan, Taiwan, Canada and the USA should be able to watch live (if you're in a different country and want to watch we unfortunately can't guarantee, but it might be available so give it a try anyway).
You need to make a free account before you can watch. It's good to be prepared and register well before the stream goes live, just in case. You should be able to find "Create account" fairly easily. We will probably have live commentary (Japanese) and multi-angles of the contest.
We hope you enjoy the Official Live Stream of the 2014 Japan National Yo-Yo Contest.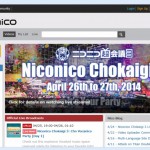 Time table
May 3 (Sat.)
09:40 Venue Open
10:20 Sponsor Stage 1
11:00 2A Semi-Final
12:10 5A Semi-Final
12:40 3A Semi-Final
13:10 Lunch Break
14:00 1A Semi-Final
16:00 4A Semi-Final
17:10 ladder Division
17:40 Sponsor Stage 2
18:20 Award for Mods, Ladder
18:40 Result Announcement for Freestyle Divisions
19:00 End of the day
May 4 (Sun.)
09:40 Venue Open
10:30 2A Final
11:30 5A Final
12:30 3A Final
13:20 Lunch Break
14:10 1A Final
15:30 4A Final
16:20 Sponsor Stage 3
16:50 Lucky Draw
17:10 Award
17:40 Closing
18:00 End of the Even
Freestyle Order
Contest Divisions
1A Freestyle
2A Freestyle
3A Freestyle
4A Freestyle
5A Freestyle
Ladder
Contest Structure
JYYF runs six Regionals and one National in 2014.
Contestant can compete in ONLY one Regional, but wherever they want.
Only the top 10 of Regionals, the finalists of 2013JN and top 5 of 2012JN can compete in 2014JN.
Six regional champions of each division will be seeded to 2014JN Final.
Seeded Players
| | | | | | |
| --- | --- | --- | --- | --- | --- |
| Regionals: | 1A | 2A | 3A | 4A | 5A |
| EJ-A | Reiki Sekiya | Shu Takada | Ken Takabayashi | Naoto Okada | Sora Ishikawa |
| WJ | Iori Yamaki | Ryo Yamashita | Taiichiro Higashi | Futoshi Maruyama | Yasuhiro Uchida |
| SJ | Tsukasa Ryu | Shuhei Kanai | (Minato Furuta) | Tomohiko Zanka | Hideo Ishida |
| NJ | Takeshi Matsuura | Hiraku Fujii | Tomoya Kurita | Yuzo Okada | Yoshihiro Abe |
| CJ | Yusuke Otsuka | Yasushi Furukawa | Mizuki Takimoto | (Rei Iwakura) | Hiroyasu Ishihara |
| EJ-B | Atsunori Tanimoto | Shunsuke Kawakami | Takumi Yasumoto | Yohei Kagawa | Naoya Takeuchi |
| 2013JN | Akitoshi Tokubuchi | Takuma Yamamoto | Minato Furuta | Rei Iwakura | Takeshi Matsuura |
Freestyle Rule (Summary)
Final: 3 minute freestyle
Semi-Final: 90 second freestyle
Music stops between 3:00 to 3:01
No yo-yoing on stage before the music starts. No throw-downs, no adjustments. No starts with sleeping or mounting position allowed.
Catch yo-yo(s) immediately after the music ends. If the player cannot catch, deductions happen until the player leaves the stage.
No getting off the stage during the performance, even for getting yo-yos the player lost from the stage. If the player steps off from the stage, the performance ends there.
No sitting on the edge of the stage. No standing on the edge. Can be DQed.
No props allowed. Only yo-yos, strings, counter-weights, gloves, and tray (contest provides).
No bags, yo-yo cases, clothes, jackets, tables on the stage. For supervising belongings reason, bag, wallet, cell phone allowed on the end of the stage.
Freestyle Scoring
Same as IYYF rule (EYYC14)
Contestant/Visitor Fee
Visitor: JPY 3000 (JPY2000 for pre-purchase) / JPY 2000 for only final day
Contestant: JPY 5000 for each division
Event Size
Expected Number of Visitors for Japan National: 600-800 (including players and staff)
Expected Number of Contestants for Japan National: 100-200
About Organization: JYYF
Name: Japan Yo-Yo Federation (JYYF)
Legal Entity: General Incorporated Association (Since 2010)
Representative Board Director: Hironori Mii
Holding National Contest: Since 1999
If you are considering to visit, please contact us at info (at) jyyf.org
Judges:
Rei Iwakura (Head Judge)
Hironori Mii
Kazuki Okada
Naoto Okada
Shuhei Kanai
Atsushi Yamada
Jun Aramaki
Takuma Yamamoto
Yasushi Furukawa
Kunihisa Kawabe
Taiichiro Higashi
Yasuki Tachibana
(Last Update: 2014.4.26)